Hani Badawi Leo
is an eclectic and versatile artist, master of painting technique and the use of colors.

Professional artist in the panorama of the art world born in 1983 an Italian-Egyptian artist, has managed to make his innate artistic talent become his creed and life's work.

Painting has been his passion since he was a child. At the age of eight he was already painting portraits and scenes from the life of his country of origin with pencil and charcoal drawing, and his artistic streak and talent immediately emerged.

After completing the university course and obtaining a degree in a Business Economics he attended courses in Art and Interior Design at the Academy of Art in Alexandria of Egypt, developing his artistic talent and perfecting his path always of more to become a professional artist after a long experience as artist in contact with the public in the Egyptian cities and tourist places which began in 2005.

Hani Badawi draws his inspirations from his places of origin, cosmopolitan and rich in cultural and landscape beauties from the contrast of colors, history of ancient civilizations and crossing of peoples.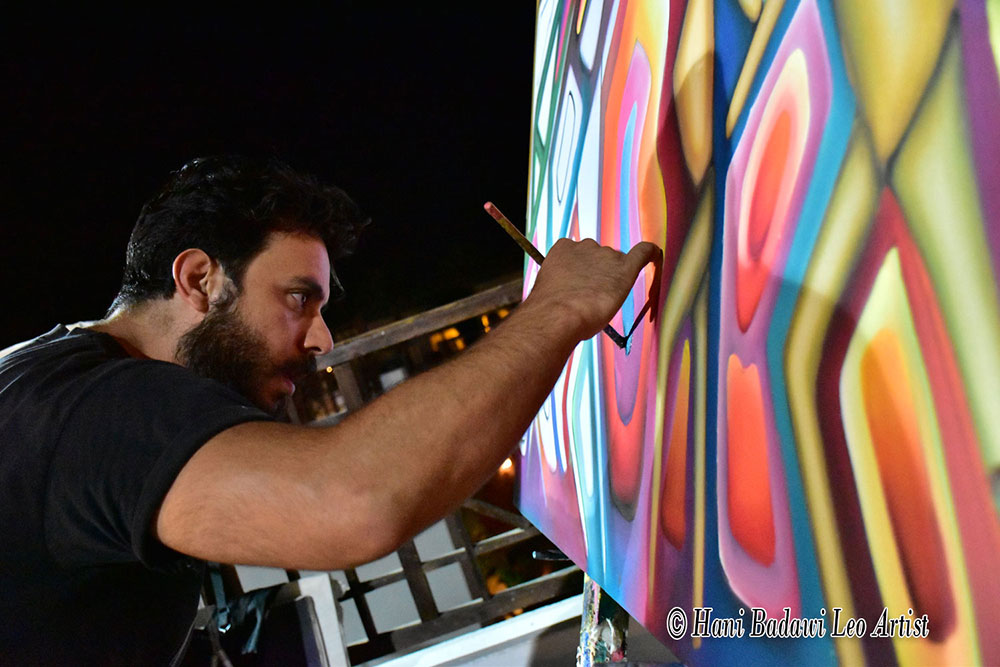 With his works he is able to convey a poem with a unique sense of shape and color that strike you for their originality.

They are true masterpieces that Hani Badawi paints by transferring his soul that speaks to you and that reaches you deep inside.

His works reflect Modern Art, ranging from Expressive Figurative to Pop Art Color and customized works dressing the spaces of homes, offices and modern furniture.



His work leads him to create works for clients all over the world.

Hani is an international artist, he traveled a lot driven by his curiosity and voracity to know the world and different cultures.

He speaks and writes 4 languages, Italian, Arabic English and Russian. Today there are many clients who boast a painting by Hani Badawi, from Italy to all Europe to the Arab, American and Russian world. He lives in Italy where he receives his clients in his Atelier opened in 2013 in Milan.